The new album Kenneth Ishak & The Freedom Machines will be released some time this fall.
The first single 'You lived in a world of your own' has been playlisted here in Norway on Radio P3, and it will be released digitally on two seperate dates; first on the 22.nd of june through Platekompaniet and WiMP, and then on the 1st. of July everywhere else.
You can see the single's artwork below: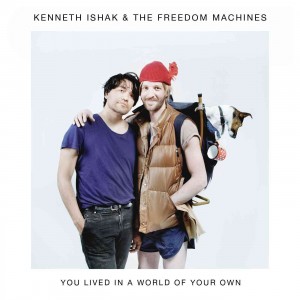 The album was recorded the last month of 2008,  2009 and early 2010 with help from Bent Sæther and Jörgen Wall. The Sounds were captured in Giske, Oslo, Stockholm and New York, and the whole thing mixed by Nille Perned in Stockholm.